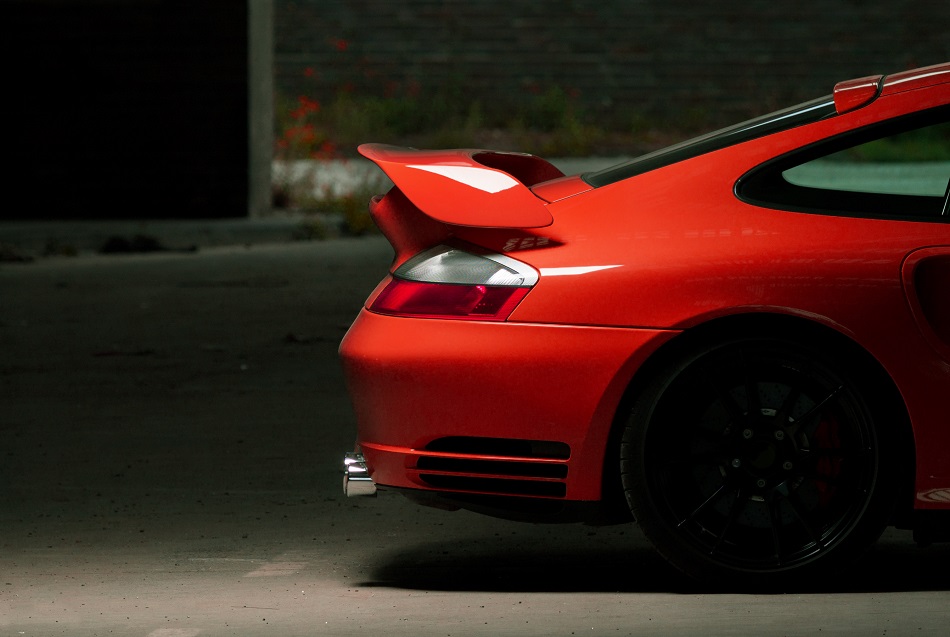 Porsche, the legendary maker of German sports cars, was founded in Stuttgart, a long way from Wilmington, in 1931 by Ferdinand Porsche. In the beginning, Porsche did not make cars, trucks, or SUVs; rather, he offered consulting services and motor vehicle development work. The first Porsche, the Porsche 64, was developed in 1939 using parts and components from the Volkswagen (VW) Beetle. Throughout much of the 1930s and 1940s, Ferdinand Porsche worked with VW on the iconic Beetle.
On June 8, 1948, the Porsche 356/1 Roadster, also known as the "Gmünd Roadster," was road certified, marking the first vehicle to bear the Porsche name. Since 1948, Porsche has had one iconic sports car after another, including:
1952 Porsche 550 Spyder
1975 Porsche 911 Turbo
2014 Porsche Macan Turbo
Porsche Today
Today, Porsche owners in Wilmington own and drive many different models of this luxury brand. The current lineup includes:
Porsche 718
The Porsche 718 is often referred to as the Boxster and the Cayman. The Porsche Boxster is a mid-engine, two-seat roadster. The Boxster is one of the more popular Porsche models for Wilmington, Massachusetts, Andover, Massachusetts, and North Andover, Massachusetts drivers due to its gorgeous styling, convertible top, and lower entry price compared to other Porsche models. The Porsche Cayman, another two-seat, mid-engine vehicle, is popular with those who prefer a hardtop. Many people from Wilmington bring their Porsche Boxster and Porsche Caymans to Euro Car Center for auto repair and maintenance.
Porsche 911
When people think of Porsche, they often think of the 911. Here at Euro Car Center, we often perform repairs and maintenance on the 911. The Porsche 911 has set the standard for what a rear-engine sports car should be. Some of the common models of the Porsche 911 are the Carrera and the Targa. The Porsche Carrera is available in a cabriolet and a hardtop, while the Targa name refers to its removable Targa top. Some of the services we offer include automotive repair, factory scheduled maintenance, and preventative maintenance. If you live in the 01887 zip code or beyond, you have likely noticed a head-turning 911 on the local streets.
Porsche Panamera
The Porsche Panamera, which was released in 2010, was a game-changer for Porsche and for Wilmington Porsche enthusiasts. The Panamera was the first four-seat Porsche and it maintained the exquisite styling, legendary Porsche performance while accommodating the needs of families with its four door integration. The Panamera made the Porsche brand accessible to a wider range of owners, which ultimately brought more Porsches to Euro Car Center for service.
Porsche Cayenne
One of the most popular Porsche vehicles in Wilmington, Massachusetts, Andover, Massachusetts, North Andover, Massachusetts, and North Reading, Massachusetts is the Porsche Cayenne. The Cayenne brought the SUV to Porsche, meaning Middlesex drivers didn't have to sacrifice cargo space and off-road capabilities for the opportunity to drive a Porsche.
Quality Porsche Repair in Wilmington, MA
While driving a Porsche is unlike most other driving experiences, Euro Car Center is experienced and qualified to deliver stellar service and care while fixing or maintaining your Porsche. If you're located in Wilmington, MA, or the surrounding areas, you have likely heard about our reputation. We feature a review score of 100 based on reviews from 259 satisfied customers. There are many reasons why Porsche owners prefer Euro Car Center:
Reasons You Should Do Business With Us
Transparency
Honesty
Integrity
We are Experts
Years of Experience
If you've experienced mechanical problems with your Porsche or just need a tune-up, factory maintenance, or another service for your Porsche, give Euro Car Center a call at 978-447-1590. You can also schedule an appointment by clicking the "Request Appointment" button above.